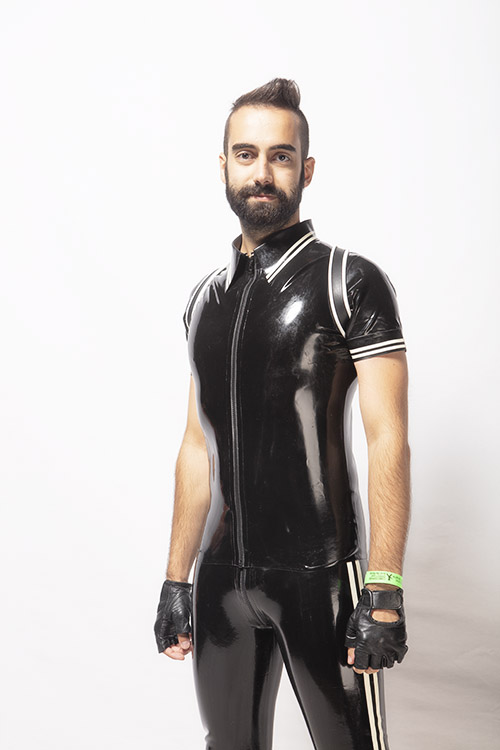 I'm Hexy Joe, Italian Fetishman of the Years 2020-2021 and of course I'm a fetishist.
Normally I'm a product designer-engineer and I always have an eye on aesthetics so in my spare time I like to take pics of various sorts.
I participated in the last MOREPIXX contest and I gained third place with a pic inspired by the Tom of Finland style, but contextualized in the modern days of Milan.
It's an honour for me to be in the jury of this year's competition: my expectations around the general mood concern the new perspective of "normality" we gained during the pandemic situation and I'd also love to see a new and fresh approach to the fetish scene.