The Metamorphosis: Discordant Futures
Keith is 36 years old and from Montreal, Canada
My explorations into the fetish community are always being trailed by my camera, and I've been heading in this direction for longer than I realized.
I was titillated by the work of Mapplethorpe when I discovered him in a photography text book, back in my highschool days. I was shocked that something so explicit–not to mention something explicitly gay–was accepted by the authorities as Art. It simmered in the back of my psyche, not as any personal aspiration, but his work was always with me, because, well, it certainly impacted me!
I always enjoyed the personal, but very private, photoshoots … you know the ones! But it wasn't until I closed my photography studio as my primary employment that I began to develop my fetish oeuvre. I figured, since I no longer had to chase rent with weddings and headshots, I would keep only the clients I enjoy and focus on the shoots that interest me.
The last 14 years spent in my adopted home-town of Montreal have opened so many doors to unpredictable and life-changing opportunities that I feel this city has shaped me into the man (and pup) I am today. I started out on a different path than I find myself on today, and I'm now seeing that as something glorious.
BA from Concordia University (double major in Journalism and Political Science)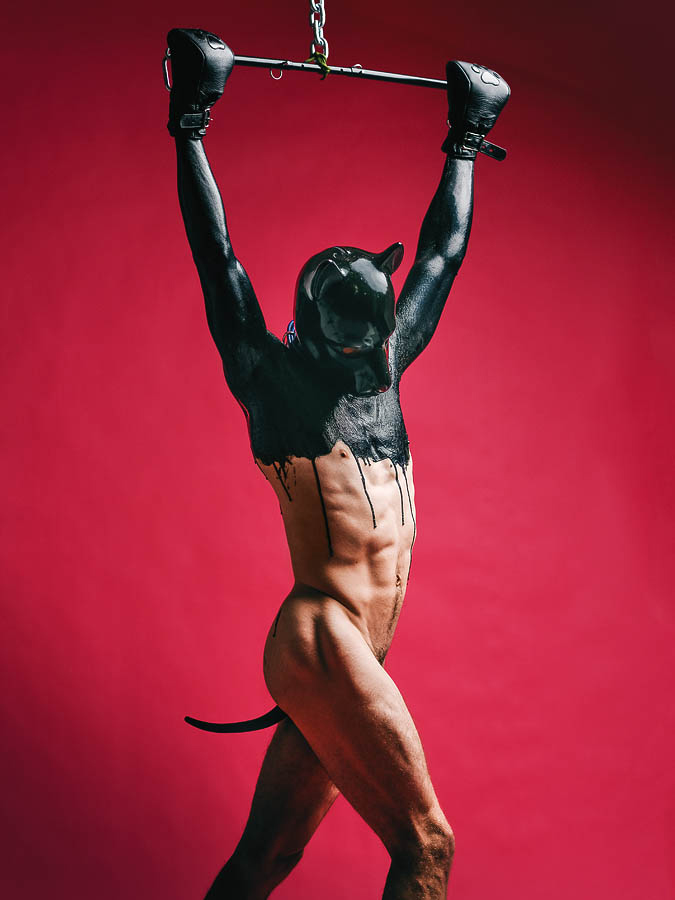 Instagram https://www.instagram.com/kracephoto/
own website www.keithracephoto.com