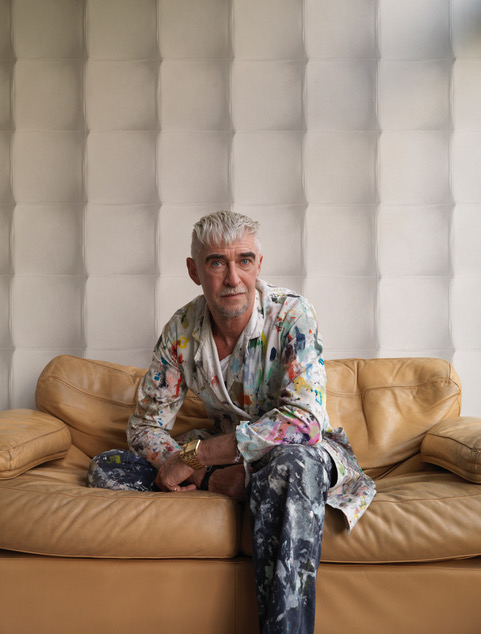 Ton of Holland (Ton Hoogerwerf) works as an autonomous visual artist and designer.
Both inside and outside his artistic practice he has a preference for gay subcultures, leather, fetish and fashion.
These are subjects that are often the starting point in his work.
His technique and use of materials is full of variation; drawing, painting, embroidery, photography, etc. and all this often mixed.
He works as an exhibition designer for museums, as a curator and as a designer of wallpaper, fabrics and books.
Has been a compulsory lecturer at the Royal Academy in The Hague and the Technical University in Delft.
Gives lectures on subcultures and is a performer in Kinky Art projects.